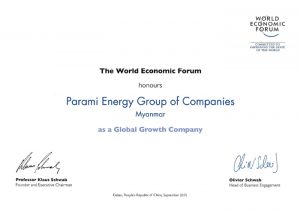 Dalian, People's Republic of China, 8 September 2015 – The World Economic Forum today announced its selection of Global Growth Companies (GGCs) for 2015, consisting of 132 of the world's most dynamic and high-growth companies. As honourees, these companies are given the opportunity to join the larger GGC community at the Forum's ninth Annual Meeting of the New Champions, taking place on 9-11 September in Dalian, People's Republic of China.
The Forum's Community of Global Growth Companies brings together influential and fast-growing companies as innovators and market shapers, and supports their potential for impact in their region, their sector and around the globe.
This year's GGC honourees represent a cross-section of industry sectors and share a track record of exceeding industry standards in revenue growth, promotion of innovative business practices and demonstration of leadership in corporate global citizenship.
Read More at World Economic Forum