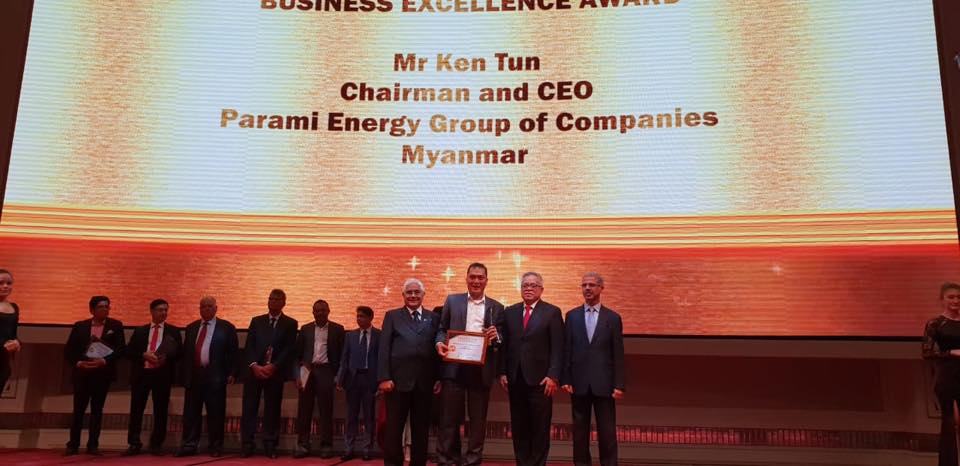 The 2018 ASEAN – India Business Summit was on 27 November 2018 in Kuala Lumpur Malaysia. The Business Summit consisted three events, the ASEAN India Business Conference, the ASEAN India Business Excellence Awards and Gala Dinner.
This Business Summit was organized by the ASEAN-India Business Council (AIBC) led by its Malaysian Chapter and supported by the Ministry of International Trade and Industry Malaysia, the High Commission of India and the Federation of Indian Chamber of Commerce and Industry (FICCI).
The Theme of the Business Summit was "Towards Building Strategic Partnership between ASEAN and India in the Era of 4th Industrial Revolution and Digital Economy" with emphasis on strengthening ASEAN's economic ties with North Eastern Indian States of Assam, Arunachal Pradesh, Manipur, Meghalaya, Mizoram, Nagaland, Sikkim and Tripura.
The Business Conference was held at MITI Hall, Ministry of International Trade and Industry (MITI) Malaysia. Prominent speakers from ASEAN and India as well as other countries in East Asia were speaking at the conference covering topics such as connectivity, promoting agri-food sector, role of youth and women.
The Gala Dinner and the presentation of the 3rd ASEAN-India Business Excellence Awards was held in the evening at the St Regis Hotel, Kuala Lumpur. The event was attended by 500 corporate leaders, senior government and other personalities from ASEAN and India and selected guests from other countries.
The Awards Committee unanimously agreed to award Parami Energy Group of Companies, the Business Excellence Award 2018 in recognition of the huge contribution in promoting ASEAN-India business linkages.
Sources: Mizzima